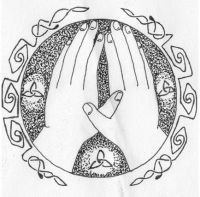 "Massage is like a guided tour of your own body— a path to physical and personal awareness. My goal as a therapist is to balance steady strength with sensitivity in order to provide a massage that quiets the mind and allows the body to forget the physical demands of daily life."
Panacea Massage offers a complete range of therapeutic massage techniques: for relaxation and stress reduction, for the treatment of acute and chronic muscular conditions, to increase flexibility, stimulate circulation, and help prevent sports injuries. My treatments are a combination of the best of Deep Tissue, Neuromuscular, Swedish, Sports Massage, and Stretching. I also have experience with Pregnancy Massage, and Specific Injury Treatments.
If you'd like to set up an appointment, click on "Contact Me" and call or send me a message. I will call you back to confirm the details of your appointment, and answer any questions you might have.
Panacea Massage Therapy accepts Cash, Checks, and Credit Cards (Visa, MasterCard, Discover and Amex).
Rates: 1 hour: $85
1 1/2 hours: $125 Housecall fee: $25 per visit, not per client. Invite a friend!
Thanks for visiting, and have a great day.